I Faced My Fear of Vulnerability and it Was Liberating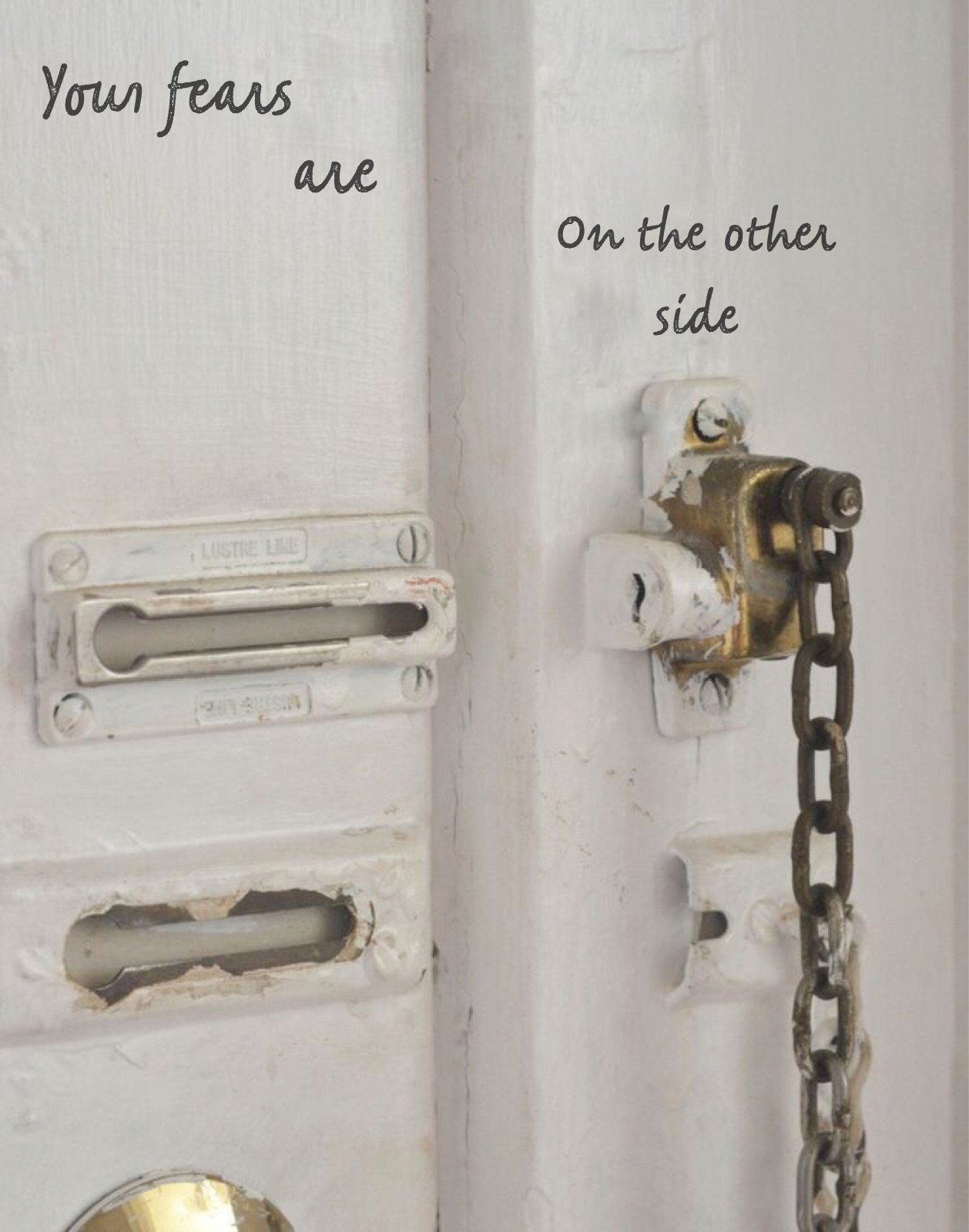 I Faced My Fear of Vulnerability and it Was Liberating
What would you do if you weren't afraid?

I asked this question on Instagram and the amount of replies I received was overwhelming. The replies varied from traveling the world to people's fear of pursuing their dreams. While I was reading these responses I had a moment of clarity: we all have fears that are holding us back from living life to its full potential. Then, I decided to ask myself the same question. What I came up with was a bit surprising: I fear vulnerability. If I didn't, I know that I would be more open to the people around me.

What is it about vulnerability that scares me? For starters, I'm not comfortable with the idea of sharing my most personals thoughts and being judged for it. I like to guard the things I love and am most passionate about with every inch of my being. I also know that this has stopped me from growing and reaching my highest potential and so I decided it was time to face one of my fears and the only way to do that was by challenging myself to do the things that frightened me most.
I decided to be vulnerable in ways I hadn't been before and see where this journey would take me. I regretted it the moment I agreed to it, but by the end of this personal challenge I was a different person.
Here's how it went:

1- I've always been slightly "old school" when it comes to dating. I prefer to let the guy make all the first moves. I've always told myself it's just a preference but if I want to be honest I know deep down is not all preference but more of a fear of being being rejected. After all, who wants to be denied after opening themselves to another person? I decided to face this fear by making a first move. There's a friend I have been interested in and had constant communication with in the recent weeks. I wasn't sure where he stood at the time so there was a high change I would get denied. I asked him to come out to dinner with me and just hang out. Unfortunately, he wasn't available that weekend. I was absolutely disappointed but more important than that I felt proud. So proud. Will I ever make the first move again? Probably. Do I feel more comfortable with it? 100%. Getting denied is not as bad as I thought. It actually feels way better than holding something in and wondering "What if?"

2- Vulnerability comes in many forms, sometimes it's emotional while other times it's physical vulnerability. I wanted to make sure I challenged myself on every aspect of it. At this point I'm hesitant. I kept wondering why I was punishing myself for this blog and its challenges then I remembered that my momma ain't raise no quitter. So, here's what I did: I scheduled myself for my first waxing appointment. For someone like me the idea of being completely exposed to a complete stranger in the most awkward position while experiencing pain is plain torture. I have been attempting to do this for years and backed out of it at the last minute every single time. This time was different; this time I showed up. I conquered half the battle just by showing up. The process wasn't as awkward as I thought it would be. By the time the waxing was halfway done, I felt comfortable and distracted enough to forget I was naked in front of a stranger. When I was done I felt so accomplished but most importantly I felt alright with putting myself out there.

3- Opening up about my emotions isn't my forte. I am much more comfortable listening to others and helping them. I have been this way for as long as I can remember. Showing myself for who I really am, showing my emotions and asking for help is the ultimate form of vulnerability and it's scary for obvious reasons. To challenge this, I decided I would open up to a friend about myself and aspects of my life I refused to share with others. After opening up, my friend took such care of my feelings. Not once did they make me feel uncomfortable, rejected or weak. It was an experience that changed how I see myself and how I see others. By telling others who I am I learned to accept myself and to love every part of me. Opening up isn't as bad as I thought it would be. A part of me feels refreshed and relieved. Will I go around telling everyone my deepest thoughts? Absolutely not but I now know that I am at least willing to open up to the right people and let them see the magic inside of me. I feel proud for allowing myself to put the most sensitive parts of me out there and growing from it.

4- Last week I decided to introduce myself on the LNNY Instagram. Until then, I had kept my identity anonymous. Partly because I didn't want to give an image to the community, I wanted you as the community to identify with it no matter the race, status or looks. But mostly I was scared to reveal who I truly am to strangers. Just like writing this blog was a challenge, attaching my face to LNNY was too. I went back and forth on the decision until finally I just did it. It was terrifying but I am so glad I did it because the responses made me see why it was worth it and more importantly, it showed me another reason why I created this community: for people to come together and be who they are.

Just like that I had completed a list of challenges that have taken me years to accomplish and I was left in a state of empowerment I had never felt before. Two main thoughts that were consistent after every challenge were: "This isn't as bad as I thought" and "I am proud of myself." Which lead me to realize fear makes things bigger than what they are and stops us from appreciating ourselves. During this process I also noticed that with every accomplishment fear depleted and power slowly took over. I was able to find the power within myself that I constantly forget I have. The power inside of us is unlimited but if we don't put it to practice we often forget we have it and it weakens. Our thoughts and emotions are just like our physical muscles and you can master and strengthen them with practice and exercise.

There is no stronger feeling than showing yourself you can conquer what you thought you couldn't. That's the thing about challenges, once you find the energy to climb over to the other side of fear you're unstoppable and you'll never be the same person again.